It's no secret that sometimes the Tooth Fairy needs a little help. ToothFairyLetter.net can help, too, with its selection of
letters from the Tooth Fairy
ready to download and print. They're a lifesaver for last-minute tooth loss or anytime. Counting the new
Tooth Fairy letters
, there are now 133 letters,
forms
, poems, coloring pages, and other printables at the site.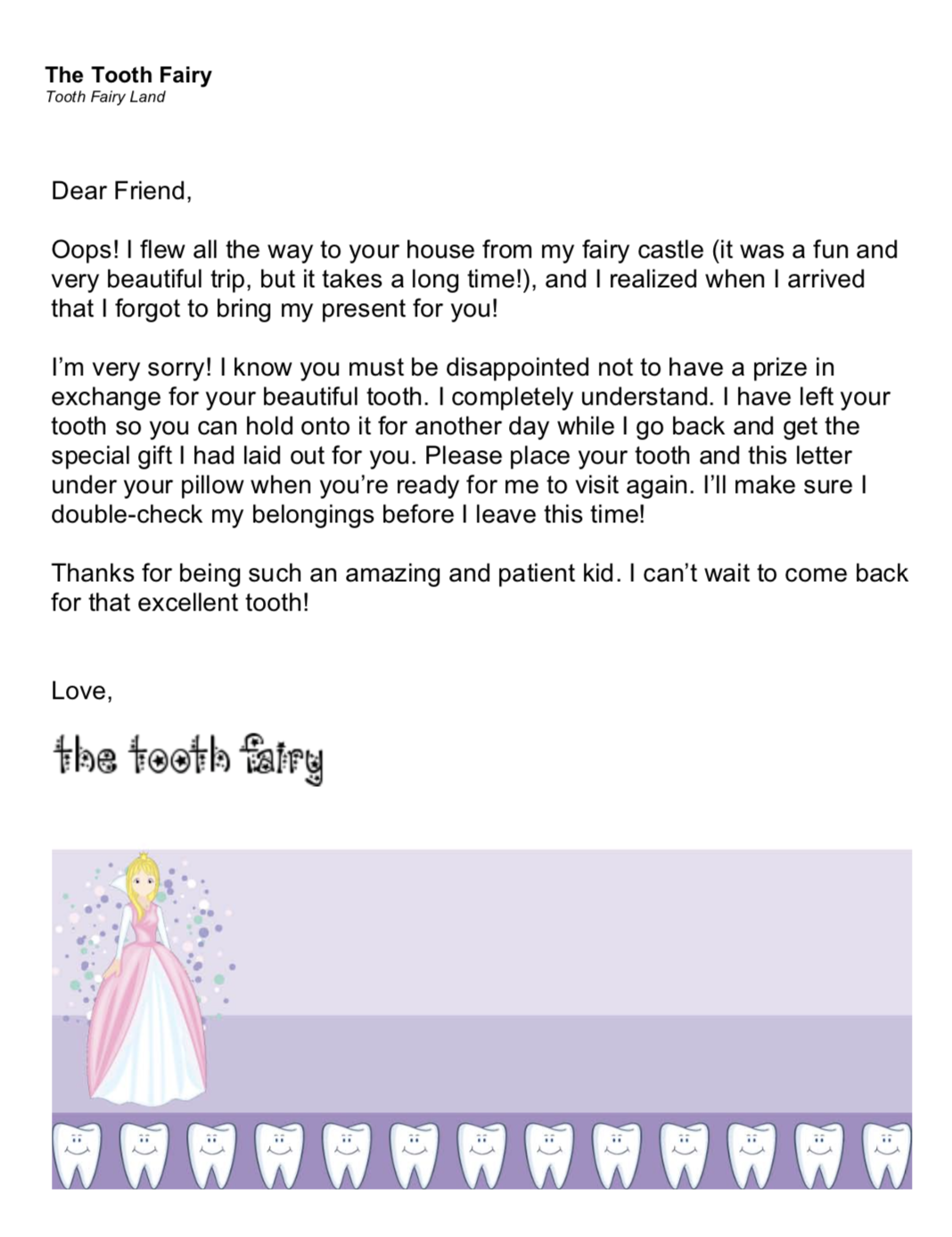 There are letters for a wide variety of situations, including addressing kids'
concerns
about everything from a literally missing tooth to worries about having a magical fairy in one's home. The site also has articles with tips and traditions for parents to consider. One new letter addresses fears that a tooth with a cavity will be rejected (it won't). Another reminds the tooth-loser to keep their bedroom clean so the fairy can fly around okay. Another new letter includes an IOU, for when cash is short. There are also new miniature letters that come with tiny foldable envelopes. They're so cute! Plus, find five new
Tooth Fairy coloring pages
. ToothFairyLetter.net has several
humorous letters
for older children as well as fill-in-the-blanks letters for kids to send to the Tooth Fairy. There's also a lost tooth record for parents and pretend "checks." Grownups who are helping out with fairy duties can download letters free as a PDF, or $5 each for a version that can be typed into and customized using Microsoft Word or another compatible program.