It's hard for me to believe that my
business forms
site, BusinessFormTemplate.com, has grown to nearly 1,600 charts, letters, and other useful printables since its launch in 2008. Businesses and individuals can save time and money with these
printables
, each of which is free to download one at a time. Or, opt for the convenient paid, premium all-in-one download.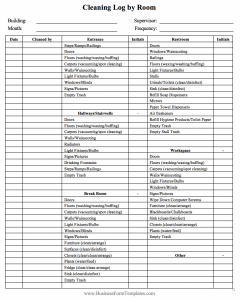 I've just added several new forms,
logs
and letters relevant to coronavirus pandemic. There's a Covid disinfecting checklist, a vaccine log, and a sterilization log as well as new cleaning logs for home or office use for a week, a month and a year at a time. Plus, find a room-by-room cleaning list and maintenance logs. BusinessFormTemplate.com has new sample
landlord letters
for those offering rent relief or extensions. There are also templates for tenants who are seeking flexibility in payments. Also new at the site are reasonable accommodation request
letters
and multiple projects timetables. The site also has
restaurant
forms, automotive forms, bills of sale, expense reports, and medical forms. For hundreds more
medical forms
, head to sister site FreePrintableMedicalForms.com. Yet another option for those who need a lot of forms for their business are the themed
Printables Packs
. Each mini collection contains a set of related printables as an instant download at varying price voices. Everything at BusinessFormTemplate.com is free in PDF or, in many cases, editable DOC format that can be editing using Microsoft Word and other compatible programs. Or, get all 1,583 forms for $199 with the handy
Business Forms Collection
.