Wow! Counting the recent additions, there are now nearly 2,000 award certificates at my website FreePrintableCertificates.net. This is one of the most popular sites in the FreePrintable.net family, and its printables range from fun prizes to fancy commemorative certificates.
Just like everything at the site, the new certificates are available in free PDF versions to print and fill out by hand as well as premium editable versions that can be typed into using Microsoft Word.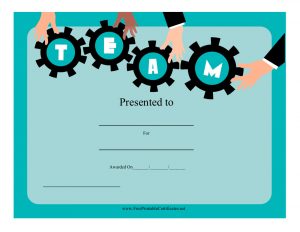 The 28 new designs include several new achievement certificates for kids for proper use of the potty. Plus, you can print illustrated Happy Camper and Random Acts of Kindness awards. Also new are awards for: teamwork, environmental conservation, and mountain rescue.
FreePrintableCertificates.net also has new pet adoption certificates illustrated with birds, cats, rabbits, dogs, fish, and horses. They have subtle backgrounds in contrast wtiht he other cute, colorful pet certificates at the site.
Be sure to check out the funny certificates. There's a new one "honoring" a messy Condemned Room.
You'll also find awards and certificates relating to the coronavirus pandemic, such as appreciation certificates for volunteers and helpers. For classroom teachers, there are new Online School Anniversary and Video Class Star education awards. There are also certificates relating to distance learning, teaching, essential work, handwashing, mask-wearing, being a "Quarantine Hero," and physical and social distancing.
Also new are illustrated commemorative holiday certificates for: Juneteenth, Passover, Purim, Shauvot, and Sukkot. New religious certificates include baby dedication certificate variations.
FreePrintableCertificates.net has sports certificates, scouting certificates, marriage certificates, certificates of authenticity and ownership, and more along with printable gift certificates.
Remember, each certificate is free as a PDF or $5 each for an editable DOC version