I've added nearly 30 new fax cover sheet designs to FreeFaxCoverSheets.net, and they're ready to instantly download and print for free and use with my internet fax service FaxZero.com, another service or a physical fax machine.
The newest fax cover sheets include both simple and specific designs. Some have themed graphics, too.
The new cover sheets include sports-themed cover sheets, illustrations of the four seasons, and a cityscape cover sheet.
There's a design with room for a company logo. The professional fax cover sheets include those for court filings as well a missive to the Internal Revenue Service.
Other new sheets have fun game for the recipient to enjoy such as a word search puzzle, Sudoku, and a maze.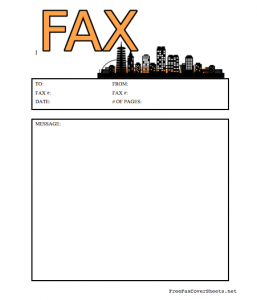 I've also added sheets especially reaching out to elected officials, including state governors plus representatives in the House and Senate. Some sheets have bold wording at the top such as: "From Your Constituent," "Dear Senator" and "Dear Representative." Another design includes room to note a specific issue, or urge a yes or no vote.
FaxZero lets you send five free faxes per day in the U.S. or Canada. There's a one-click option to fax your representatives in the House and Senate, or your state's governor.
There are now nearly 500 designs at FreeFaxCoverSheets.net and they range from funny fax cover sheets to foreign language fax cover sheets. Everything at the site is free in either PDF or editable DOC format.