Banner day! Literally. I recently added a batch of nearly 30 new printable banners to my site PrintableBanners.net.
You can instantly download any of the 300 banners for free. Or, use the site's free custom banner maker. Type your own message and choose text colors and fonts before printing out the letter sets. Then, tape or string them together to assemble your banner.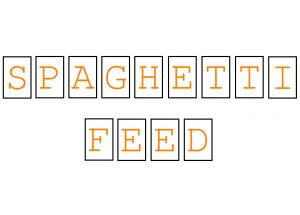 The new banners at PrintableBanners.net include words and phrases for events, announcements, and celebrations plus seasonal and holiday banners. These include signs for Christmas trees and pumpkin patches.
Other new banners announce special events and celebrations including: fundraiser, raffle, improv night, open mic night, casino night, pub crawl, wine tasting, pancake feed, and spaghetti feed.
The new information banners include: returns, ticket counter, waiting room, coat check, information desk and donations. You'll also find new voter registration and "vote here" banners.
PrintableBanners.net also now has banners reading: now hiring, gifts, exhibits, and jamboree. Plus, check out the church banners, business banners, birthday banners and banners for classrooms.