At my site PrintablePlayMoney.net, you can print all the pretend money and never get busted. It's all in good fun.
PrintablePlayMoney.net has bills, coins, play checks, and credit cards to download and print for free.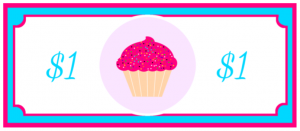 The play money is perfect for board game parts, math lessons, or just playing "store."
I recently added more than two dozen new printables, including sets of illustrated holiday bucks birthday bucks.
There are also new printable coins and notes that look like Australian money.
You'll also find classroom currency such as full-color and color-your-own bills. These can be used to reward or inspire them to reach specific goals.
Have fun with the money!