You can't print real money, but my site PrintablePlayMoney.net is the next best thing, with more than 200
play money
designs to download and print for free. This pretend money is ideal for school lessons to replacing missing game pieces, or just playing "store." I've just added new bill and coin variations to PrintablePlayMoney.net, which also has checks, credit cards, and worksheets.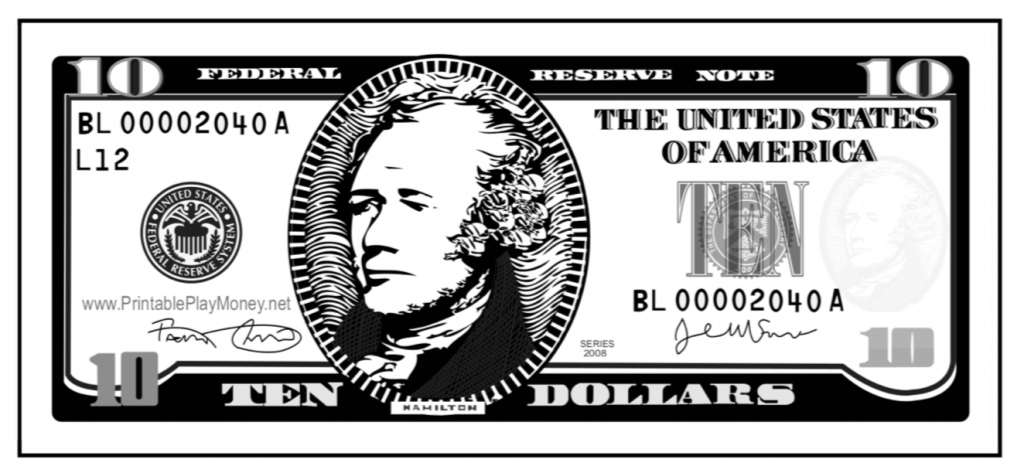 There are new black-and-white
bills
to color in, including a Harriet Tubman $20 bill. The site also has new colorable pennies, nickels, dimes and quarters. Also new are worksheets adding coins. PrintablePlayMoney.net also has
classroom currency
to be used as rewards. Plus, find lots of colorful bills, realistic
coins
and "do it yourself" money you can add a photo to or draw on after printing. There are also Canadian coins, Kennedy half dollars, Sacagawea dollar coins, realistic old nickels, and other specialty coins. Everything at PrintablePlayMoney.net is free and downloads instantly in PDF format.