I've added more
chore charts
, goal-setting templates and activity trackers to ChoreCharts.net. These new printables will help you hold yourself and others to account on everything from cleaning to studying. I started this site in 2008 and it's grown to 174 printables, each with a free option. They range from illustrated
reward charts
for kids to grids that show progress. The charts are ideal for busy families, businesspeople, roommates, or classrooms. Each of the 26 new additions include
daily lists
for checking off tasks by subject and time of day. There are also two-, three-, four-, and five-person chore charts. Plus, find monthly and weekly chore charts and a star rewards chart.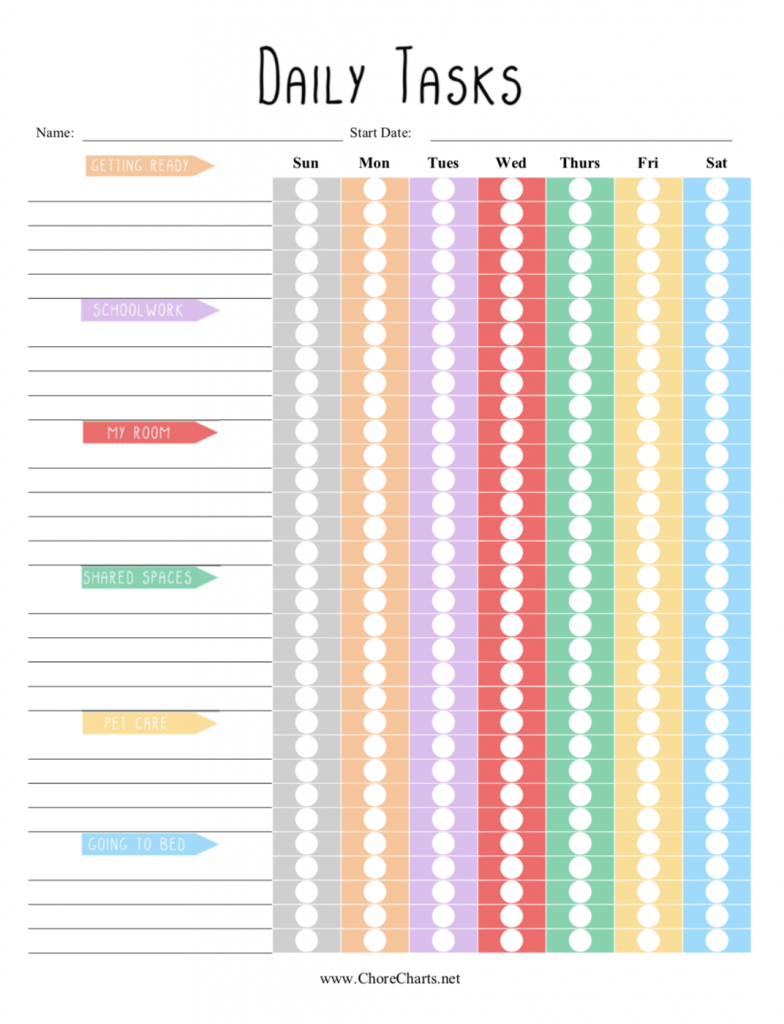 I've added new daily task lists for each month of the year. A new checklist chart combines daily and weekly tasks on one page. A
behavior chart
works for
school
or home. ChoreCharts.net also has reward charts for using the potty, practicing a musical instrument, or working on fitness goals. Motivational
chore bucks
can be used as currency in a classroom or at home and
chore wheels
let you determine the next task at random. For even more tracking tools, check out PrintableToDoList.com and PrintablePlanners.net with
to do lists
and
planners
." Each item at ChoreCharts.net has a free PDF version, and an editable DOC (Microsoft Word) version is $5 each. You can save the charts to your computer to use again and again. For extra durability, consider laminating your charts or placing them in a plastic sleeve.