The free
tournament brackets
at PrintableTournamentBrackets.net are great not only for traditional sports but also board games and other competitive activities. I recently added even more brackets and grids, so there are now more than 200 printables to instantly download at no charge.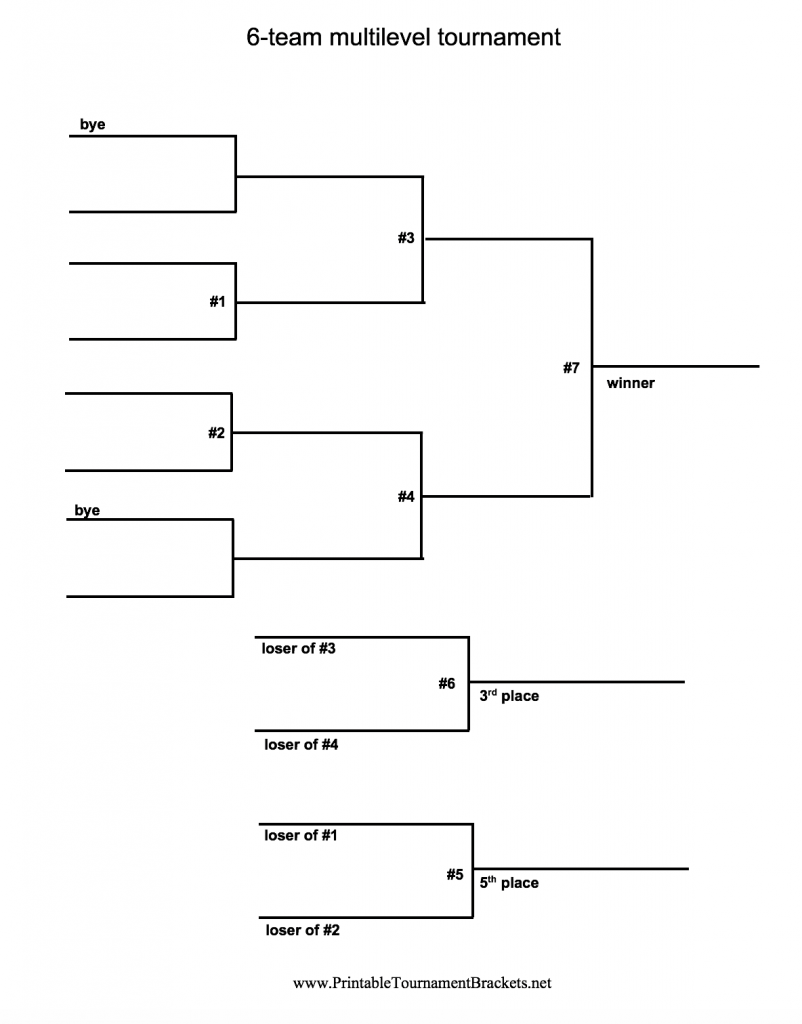 The newest additions to the site include pyramid and ladder
tournament brackets
. There are also new wagering grids, round robin templates and other variations." PrintableTournamentBrackets.net also has single- and double-elimination blind draw brackets with varying numbers of teams, along with fantasy football draft boards, seeded draw and blind draw brackets, and round robin groupings. There are
Pinewood Derby brackets
for scouts, plus templates for volleyball, football, horseshoes, chess, word games, and other ranked competitions. The new pyramid brackets at PrintableTournamentBrackets.net track teams in tiers in a tournament in which players or teams challenge one another on the same tier and work their way up. The new multilevel tournament brackets are intended for teams who lose their initial matches but then go on to play at lower divisions. The site's
betting grids
are intended for office pools, fantasy sports leagues other settings and only where good-natured waging is legal. The printables are each free in either PDF or DOC form. The DOC version can be typed into using Microsoft Word so coaches and others can add team members' names, scores, and other details before printing.