During the past year, my website TeachersPrintables.net has added quite a few classroom printables that are useful for remote learning and safe in-person schooling. As the school year winds to a close, there are 27 more printables for all kinds of purposes, bringing the total at the site to more than 1,500 items. Each is free to download and print individually.
There are new seating charts and parent communication forms, along with distance learning, and pandemic printables.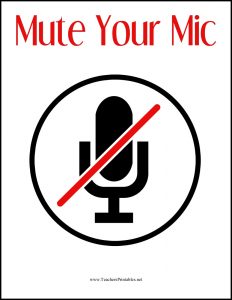 The new printables for teachers, students and homeschooling parents include: college planning printables, a scholarship tracker, consent forms, and illustrated signs related to Covid safety.
TeachersPrintables.net also has: attendance charts, graphic organizers, grading sheets, blank lesson plans, homework forms, signs, hall passes, and lots more for teachers, subs, parents and students.
For those who anticipate needing quite a few forms, there's also the convenient, time-saving option to pay $27 for a single-classroom license ($67 for whole-school) to instantly download and use the entire collection.
If you're looking for more learning-oriented printables, InstantWorksheets.net has hundreds of free worksheets; PrintablePaper.net has lined, graph, dot and specialty papers; PrintableRulers.net has rulers; PrintableWorldMap.net has maps, and FreePrintableCertificate.net has certificates including commemorative diplomas for all grade levels.
Be sure to visit PrintablesToday.com, my daily printables site where visitors can print a "hero of the day," calendars, puzzles, and more for free as well as see vocabulary words and holidays. Have a great summer!