I've expanded my tournament brackets site, PrintableTournamentBrackets.net, to include an array of tennis brackets.
Players, coaches and fans can use the handy, easy-to-use
brackets
and other printables to track gameplay for various sports and activities. Everything at the site is free to download and print.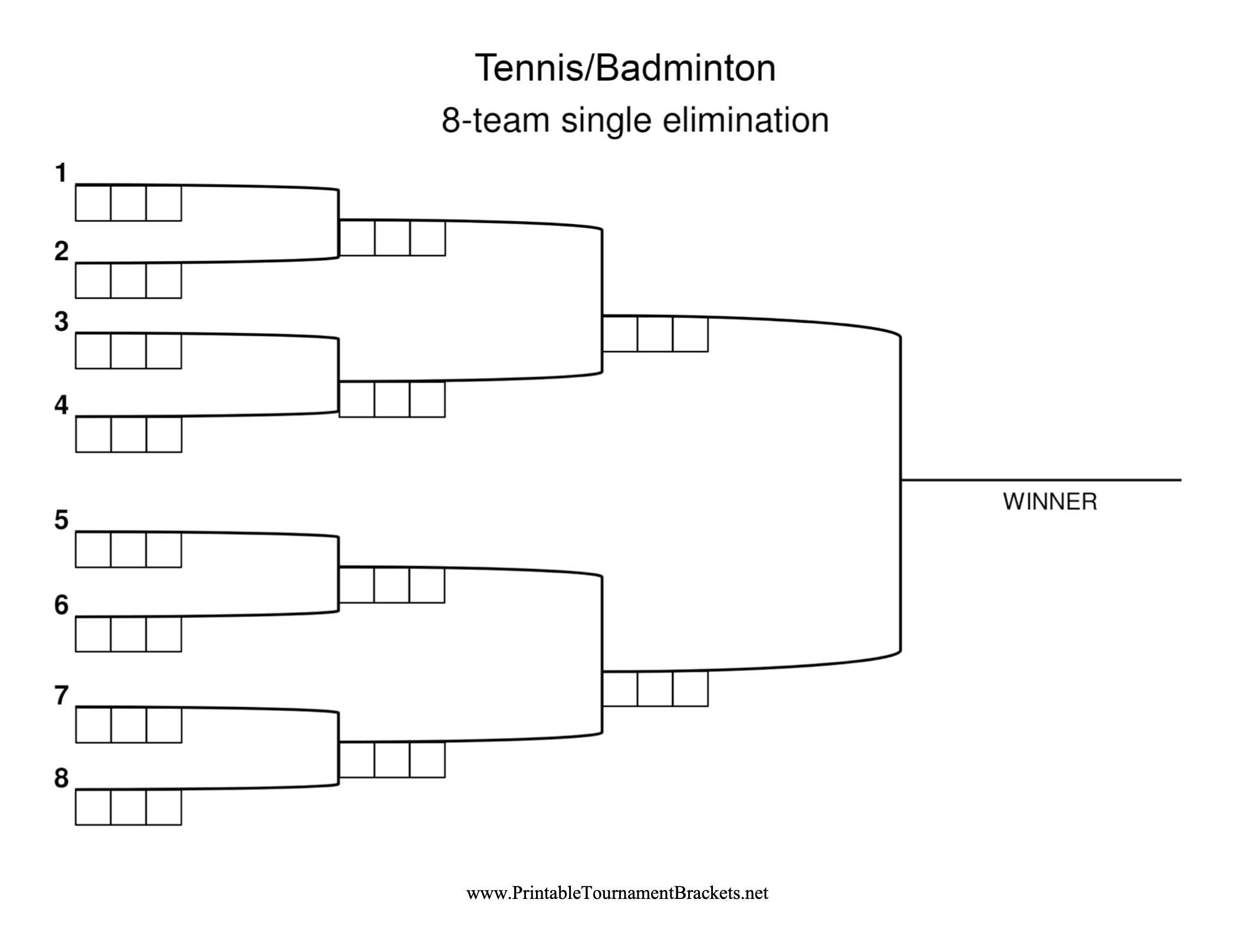 I started the site in 2008 with just a few basic brackets, and it now has more than 250 brackets, grids and other forms. Going beyond the usual sports, there are brackets for chess, darts, horseshoes, and other pursuits. The new forms for tennis matches are single-elimination brackets with spaces on which to track four to 12 teams on one sheet. I've also added three "compass draw" variations.
Also new to PrintableTournamentBrackets.net is a set of manager forms for tracking league schedules along with team rankings and stats. Plus, print a match history chart with room to type or write in games, team names, and scores.
The site also has blind draw brackets (single- and double-elimination), pyramid and ladder tournament brackets, seeded draw and blind draw brackets, robin forms, and brackets for pool play. For scouts, there are Pinewood Derby brackets.
If you're into fantasy football, download the draft boards and betting grids intended for legal, friendly wagers.
New to FreePrintable.net is a time- and money-saving Sports Pack. It's a specially curated collection of 40 of the most popular printables for players, fans, and coaches. Get awards, scorecards, themed letterhead, and more in one convenient download for just $12.
Anything at PrintableTournamentBrackets.net site can be downloaded free in PDF or an editable DOC (Microsoft Word) format that lets you customize by typing in names, scores, and other team details.