Mother's Day is on the way, and my FreePrintable.net sites have hundreds of coloring pages, cards, certificates, and more for moms and other maternal figures. And, as always, there's a free version of everything.

Instantly download gift tags for a grandma, stationery for an aunt, and more.

The printable certificates at FreePrintableCertificates.net include "World's Best" for supermoms, foster parents, and others. They're illustrated certificates and suitable for framing. PDF versions (to write on by hand) are free, or you can pay just $5 for an DOC version you can edit in Microsoft Word.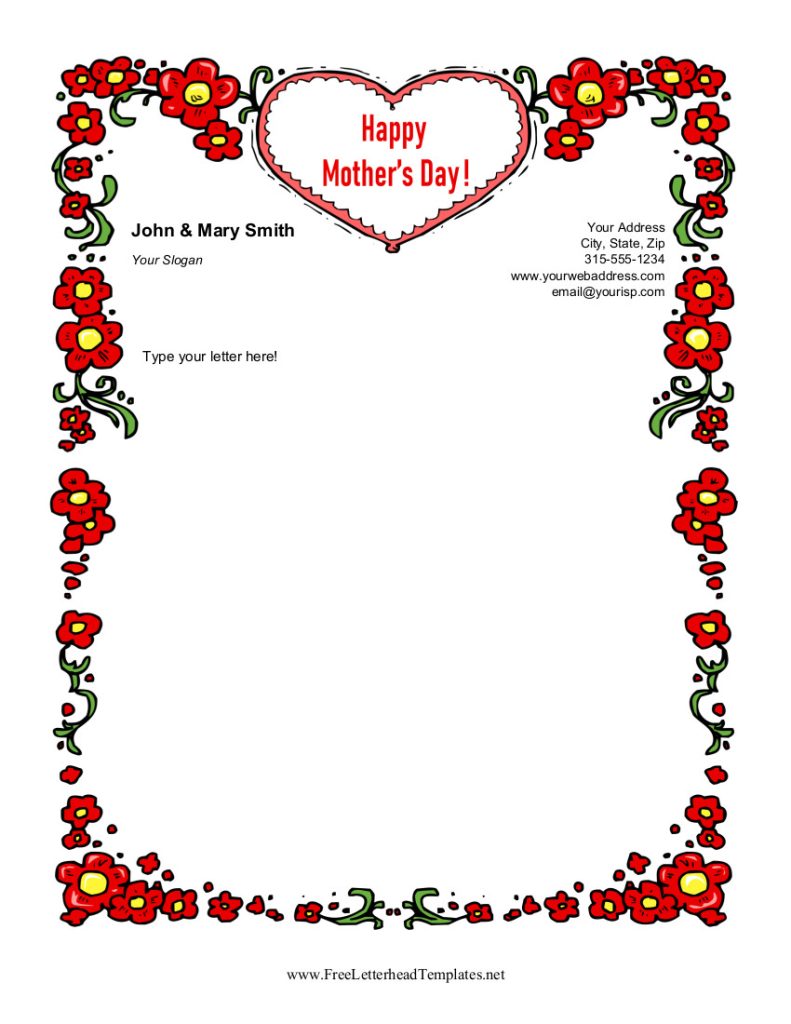 I've just added several Mother's Day letterhead templates, with pretty floral borders, to FreeLetterheadTemplates.net. Plus, find more stationery at FreePrintableStationery.net.

The Mother's Day coloring pages at FreePrintableColoringPages.net feature cakes and chocolates, teddy bears, family scenes, and a "Best Mother" medal. Kids will love coloring one for Mom.

The Mother's Day cards at FreePrintableGreetingCards.net are colorful and include sweet messages.

There are Mother's Day gift tags at FreePrintableGiftTags.net. Other printables include a Mother's Day banner at PrintableBanners.net, a Mom recipe card at FreePrintableRecipeCards.net, Mother's Day event flyers at PrintableFlyerTemplates.net and decorative border at PageBorders.net.

Happy Mother's Day to all who celebrate!