Need grocery lists or menu planners? I've got you covered at FreePrintableGroceryList.com. There are two dozen more printables at the site, including new specialty shopping lists, illustrated blank lists, and lots more.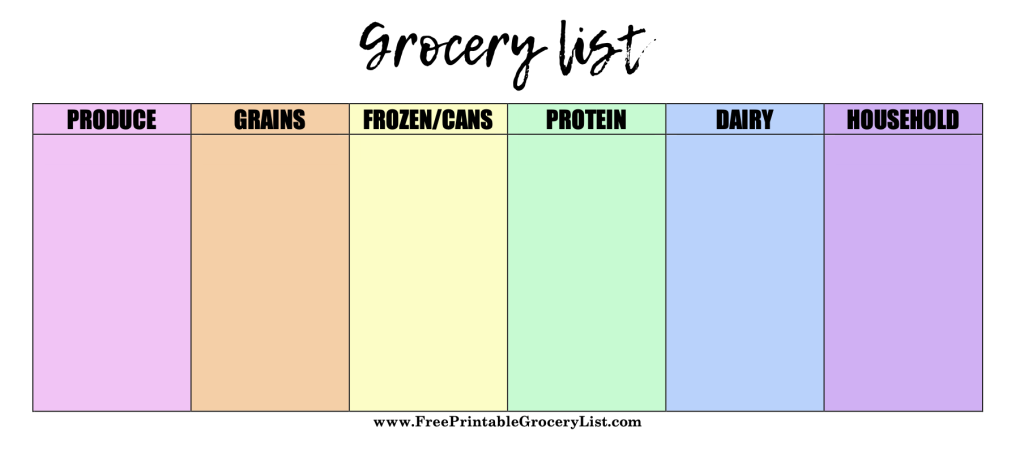 FreePrintableGroceryList.com now has more than 400 printables, each item is free to download and print in PDF or editable DOC (Microsoft Word) format.
You'll find new pocket-sized
specialty lists
with "foods to avoid." These are intended to remind people with food sensitivities and their caregivers who need to avoid corn, egg, nightshades, tree nuts, wheat, or other categories of foods. (Be sure to consult a physician in these cases.)
Plus, check out the new blank, lined, three-on-a-page
checklists
with colorful icons such as: a cute cactus, a dinosaur, house plants, a flower pot, and a juice box. FreePrintableGroceryList.com also has a new selection of horizontal strip-style grocery lists, a pet food order tracker and lists with lots of categories.
The site goes beyond shopping to include lists for packing, moving, or taking a vacation.
FreePrintableGroceryList.com is also home to the popular Master Grocery List checklist. There are also the aforementioned
menu planners
, tipping guides, price trackers, pantry lists, and holiday lists.