I've launched my newest site, and I think it's the most important of my 100 printables sites. PrintableConstitution.com offers free printable copies of the U.S. Constitution and other founding documents of the republic.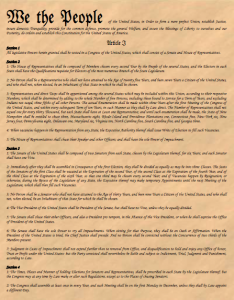 Knowing and understanding what's in these documents is crucial for any resident of the United States of America. Besides the Constitution, PrintableConstitution.com makes it easier to reference the Bill of Rights, Declaration of Independence, and individual Amendments.
The site has large print versions as well as foldable booklets so you can always have these documents on-hand. There are also decorative versions with parchment and scroll backgrounds. I've included the Bill of Rights on a bookmark with a patriotic flag background as well as single- and multi-page versions of founding documents with varying font sizes. It just takes a couple of clicks to download any document and print it on your home, school, or office printer.
The Constitution and other printables consist of the documents as originally worded, drawn for official government sources, though in some cases archaic spelling has been updated.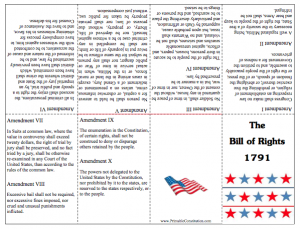 I'm presenting PrintableConstitution.com without ads, because the goal of the site is to provide easy access to the nation's fundamental laws.
PrintableConstitution.com is a sister site to TeachersPrintables.net, which has hundreds of classroom printables, and PrintableWorldMap.net, which has educational maps.
{ 0 comments }