July 4 is coming up and that means Independence Day in the United States. The FreePrintable.net sites is the place to go for fun, functional patriotic templates.
Instantly download and print free and low-cost Fourth of July printables that range from coloring pages to recipe cards to certificates.
You'll find free Fourth of July banners at PrintableBanners.net that are perfect for displaying at potlucks and barbecues. The banners spell out messages such as: "Let Freedom Ring!" and "Happy 4th of July." There are flyers at PrintableFlyerTemplates.net that can help spread the word about holiday events.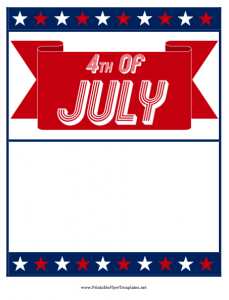 FreePrintableStationery.net and FreeLetterheadTemplates.net both offer free printable patriotic stationery and letterhead illustrated with stars, rockets, flags and the Statue of Liberty. Plus, find patriotic business cards at FreePrintableBusinessCards.net. They're DOC files, free with the site URL at the bottom of the card or $3 for the ability to delete the URL.
Share a potluck recipe with an illustrated recipe card from FreePrintableRecipeCards.net, free as a PDF to write on or $7 for an editable DOC version that can be typed into before printing.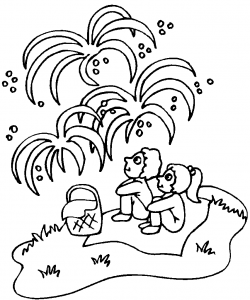 FreePrintableCertificates.net has commemorative Independence Day certificates along with ribbon certificates to present to businesses or individuals who support patriotic causes. Each certificate is free as a PDF, or $5 for a customizable DOC version.
The Independence Day coloring pages from FreePrintableColoringPages.net have images of fireworks, kids, eagles and flags and are completely free.