Hey, printables fans! I know a lot of you look forward to my annual calendars websites. Well, Printable2023calendars.com is up and ready, with all of your favorite calendar designs. As always, they're free to instantly download and print.

You'll find monthly, year-on-a-page, and specialty calendars to use at work, home, or school.

Printable2023calendars.com has Monday start calendars, large print monthly calendars, year-on-a-page calendars with holidays in red, a vertical list calendar, calendars with the next month at the bottom, wallet-sized calendars, and even cute-and-colorful calendars.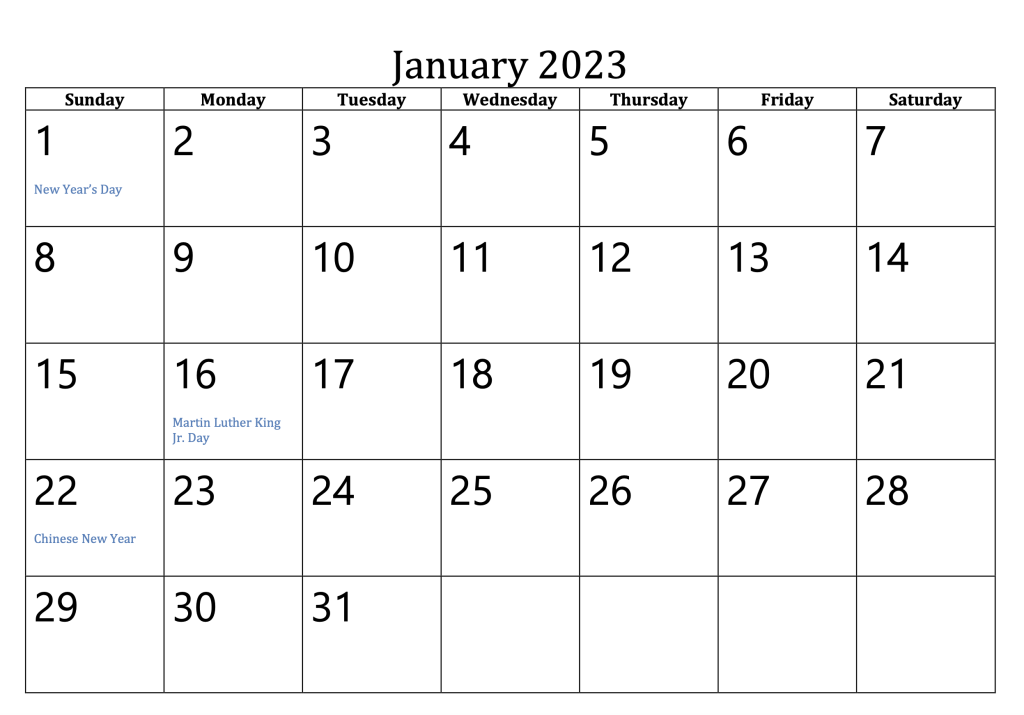 You can download the basic monthly calendars one month at a time, or with all 12 months in one file. Take your pick from vertical or horizontal orientation, or download both.

Most of the calendars can be downloaded in either PDF or DOC format. With the DOC version, you can open the file in Microsoft Word or another compatible program and type in birthdays, appointments, and other notes before printing.

Besides the yearly calendars that I've been offering for nearly 15 years, there are also planners at PrintablePlanners.net, to do lists at PrintableToDoList.com, and other organizational printables at my various FreePrintable.net sites.

FreePrintable.net is also offering the 2023 Get Organized Pack. It is one of more than 60 themed Printables Packs that include a collection of printables in one convenient download. The Get Organized Pack is just $19 and includes 30 planning-related printables, from calendars and menu planners to cleaning checklists and password trackers.

For those of you who really like to plan ahead, the basic calendars are up at Printable2024calendars.com.